Diet Defined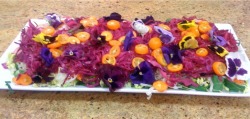 What does the word "Diet" really mean? When we say, "a healthy diet", or a "macrobiotic diet", or a "vegan diet", or a "weight loss diet", what do we mean by that?

The word "diet" comes from the Latin word Diaeta meaning "prescribed way of life". Isn't that a beautiful definition of the word?

When we follow a certain type of diet, we are making that diet, our very eating habits, part of our way of life, which is as it should be. Eating, and the choices we make about what we eat, create the basis for our entire life. Do we lead a healthy lifestyle, full of nutrient rich healthy foods to support us, or do we lead a lifestyle wrought with pain, suffering, and ill health filled with artificially created chemical laden foods and medications that don't support us in any way, and are actually harmful, not only to our human bodies, but to the plants, animals, and natural resources that they come from?

A diet rich in color, providing abundant sources of important phyto nutrient foods such as carotenoids (red-orange, good for the heart and pancreas, puts love in your life and stabilizes mood / blood sugar levels), flavonoids (blue-purple, good for the kidneys, gives you courage), and isothiocyanates (white-green, good for the lungs and liver, makes you happy and even tempered), combined with whole plants of land and sea variety, complex whole grain sourced carbohydrates, and quality protein sourced from bean based foods, is the historic basis for all long term health maintenance plans. If you consider using these nutrient dense foods, such as what are contained in our weekly delivery menu's, as your way of life, we here at Wholly Macro think that you will see significant and noticeable shifts in what you formerly considered "normal" in terms of your energy levels, aging processes, and symptoms related to health related issues from minor to serious.

---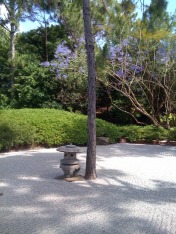 Our way of life today builds and defines the experiences that we manifest for ourselves tomorrow. We seek to create through our weekly menu's, a diet that provides all of us with a rich and joyful life that supports physical, spiritual, and emotional health and well being today and beyond.

Sending you our very best as always.

Gayle and Jaime

---