Who We Are
Wholly Macro is the name of our business. We started this business in 1996. You can read the entire story about the birth and evolution of Wholly Macro in this section under
How We Began.
But what does Wholly Macro mean, and what can it do for you??
Wholly means Whole, as in
Real
Whole Food. Macro is short for Macrobiotics.
Macrobiotics is the food component of the science and practice of Oriental Medicine. It is the in depth study, understanding, and application of the effects of food. Which foods to eat. Which foods to use to gain the most energy and vitality without compromise of any kind, and without any detrimental effects to your physical and emotional body, and how to prepare that food in the most appropriate way, taking into consideration the seasons of the year in relation to foods that naturally grow during that season, your bodies physical needs, and the culinary outcome you wish to express via a particular dish.

Wholly Macro is all about food with a purpose. Food that is both healthy and delicious. We don't want to prepare anything that isn't totally healthy, yet everything that we prepare must also be tantalizing to the taste buds. We will not settle. It has to be both. And if you have any doubt that that is possible, please read our testimonials for further proof!


A Tribute to Wholly Macro's
Oldest Client




For all of you out there who think you are too old, or too sick, or that it is too late or too hard to change your diet and life style to a more healthy one, we'd like to tell you about our "oldest" client: Sally. Sally first called us when she was 87 years old. She had just had open heart surgery. She was actually the first client we took on after Gayle's bout with Breast Cancer.

Her question when she first called was, "Do you think I am too old for a change to a healthier diet to work. Is it too late for me?"

Our answer was, "We don't see what you have to lose. Why don't you give it a try." Sally gave it a try.

We cooked privately for her and gave her yoga / shiatsu treatments every week for the next 13 years. Her health improved to the point that her doctor had to take her off of her high blood pressure and high cholesterol medicine. She was able to remain in her two story townhome and live independently until the day she died a natural death in her own home at the age of 100 years old. We have included a picture of Sally at her 100th birthday party. She will remain in our hearts forever. Gayle Stolove / Wholly Macro ~ for Sally

Some people immediately know and can identify their needs. Others need our assistance in gently steering them in the right direction, guiding them into one of our services so that we can assist them on their healing path. And don't worry. There is no wrong path, as long as you just get started on your healing journey and are moving towards health, not away from it. That
is
the healing path. And you can start your exciting and rewarding healing journey wherever you are. You don't have to wait until you have a problem to start. To us, the definition of
preventative medicine means preventing anything further from happening
no matter where you are on the spectrum of health/
illness
. Prevention is key. An ounce of prevention will always be worth a pound of cure. But many of us learn the hard way, motivated to change because of a problem. Wherever you are on the spectrum of illness to health, it is never to late to turn your life around and heal yourself to your own fullest potential, through the power of food. You just need to know how, that is where Wholly Macro fits in.
We have a saying here at Wholly Macro. The saying is: Real Food Requires Real Cooking. If you don't know how to cook, or don't have time to cook, or love to cook but have other priorities right now, or want to cook, but want us to cook for you also, or want us to teach you how to cook, or how to know which foods to cook, or which season to cook them in, or need our support and guidance in any body, mind, or spirit health related issues, well, you get the idea,
Wholly Macro Can help you!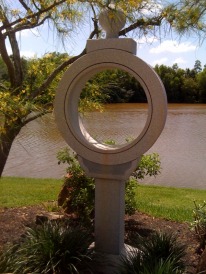 Based on the ancient science of Oriental Medicine, we offer a wide variety of services. We realize that this may seem confusing at first, and that you may not know exactly where you fit in. But we offer this huge array of services because we cater to our clients individual needs, realizing that each and every one of you are unique individuals with specific needs that are yours alone.



Take a look at our Services, we think we have covered pretty much all of your needs in our list of provided services, but we are always learning from
you
, our highly valued clients, so if there is something that you need that we don't have listed, please ask us about it. If it relates to health, or food, or kitchens, or the human body, we are sure we can help, or at least point you in the right direction.
Contact us at 954.764.6371 or whollymacrogayle@gmail.com


If you would like to receive our interesting and informative weekly newsletter and weekly natural foods delivery service menu, please request to be added to our e-mail list.