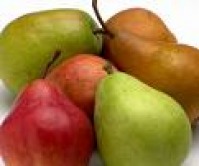 ---
SPLIT PEA MISO SOUP WITH TOFU SOUR CRÈME
A thick, creamy, and nourishing puree of liver healthy and protein rich green split peas cooked with mineral rich kombu sea vegetable, speckled with dices of carrots, parsnips, and yellow onions, powerfully cleansing and immune system boosting shiitake mushrooms, gentle and relaxing mineral rich wakame sea vegetable, enzyme rich sweet yellow miso, fresh dill, and a garnish of tofu sour crème.
MULTI SEEDED BROWN RICE AND WHEAT BERRY PILAF
This is quite simply, a good for you whole grain mixture, incorporating the stable balance of medium grain brown rice, and the moist and plump, chewy-crunchy energy of whole grain wheat berries, cooked with kombu sea vegetable, then "seeded" with omega three trace mineral rich pumpkin seeds, and deeply cleansing on a cellular level, good for the kidneys black and brown sesame seed gomashio, finished with a garnish of chlorophyll rich red blood cell purifying fresh green parsley.
BROCCOLI, SWEET POTATO, AND SEITAN NISHIME

Nishime is a Japanese version of a succulent and juicy "stew". It is traditionally prepared with kuzu root thickener for intestinal strength and health, fresh ginger, and shoyu soy sauce. We have also added sweetly stewed and deeply strengthening fresh rutabaga, brilliant green broccoli florettes and stems, beta carotene rich bright orange sweet potatoes, and chewy pieces of protein and mineral rich, zero cholesterol, flavorful seitan. Garnished with fresh green chives.

POLENTA WITH WILD MUSHROOM RAGOUT
Freshly ground dried organic corn creates this firm yet creamy polenta, that is spiked with fresh kernels of corn,
then topped with a lovely orange pancreas nourishing, naturally sweet ragout of beta carotene rich carrots, butternut squash, and yellow onions, laced with juicy and flavorful and magically medicinal shiitake, cremini, and portabello mushrooms, and garnished with chlorophyll rich fresh green parsley.
SHISO AND DULSE PICKLED SNAP PEAS, CAULIFLOWER, AND RED RADISH

Crisp and sweet snap peas, good for the stomach and spleen/pancreas cauliflower, naturally diuretic red radish,

enzyme rich pickled cucumbers, and high in iron shiso, a traditional Japanese pickling "vegetable", are lightly marinated, (pickled), in alkalizing and digestive umeboshi plums, then sprinkled with iron rich dulse sea vegetable, to create this healthy, flavorful, and satisfying unique vegetable dish.
ROASTED SPICED PEARS WITH TOFU GINGER WHIP CRÈME
Freshly roasted pears, dried figs, and dried apricots, are spiced with naturally liver astringent orange zest, and fragrant cinnamon and ginger, covered in a caramel of brown rice syrup and intestine strengthening kuzu, and topped with a calcium rich tofu, vanilla, and amasake whip crème. Garnished with the satisfying crunch of rice syrup caramelized toasted almonds.
VIRTUALLY ALL INGREDIENTS ARE ORGANIC
CLICK HERE FOR MORE WINTER SAMPLE MENUS