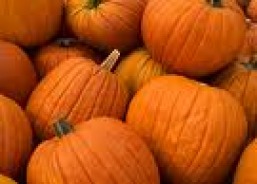 ---
ORANGE SCENTED CORN AND PUMPKIN MISO SOUP
Sweet and creamy cooking pumpkins lend themselves perfectly to form a thick and rich base for this healthy miso soup. They are cooked with kombu sea vegetable to impart easily digestible minerals into the broth, sweet and orange beta carotene rich kabocha squash and carrots, crispy and naturally diuretic celery, sweet yellow onions, bursting with sweet and juicy sun drenched flavor bright yellow corn kernels, fresh ginger root, mineral rich wakame sea vegetable, immune system strengthening shiitake mushrooms, enzyme rich yellow miso, liver cleansing orange zest, and a garnish of fresh green chives.
WILD WILD RICE PILAF

Wild
wild rice, the uncultivated and powerfully revitalizing native American grain of our ancestors, is cooked with medium grain brown rice and mineral rich kombu sea vegetable, then tossed into a healthy and delicious pilaf with kidney strengthening dried cranberries, pancreas relaxing sweet yellow onions, naturally diuretic celery, trace mineral rich pumpkin seeds, power packed roasted pecans, chlorophyll rich red blood cell building fresh green parsley, seasonal fragrant fresh rosemary, and fresh orange zest.
CRANBERRY~GINGER GLAZED TEMPEH
Enzyme and protein rich tempeh is marinated in shoyu, pan seared, then glazed to perfection in a digestive strengthening kuzu, kidney healthy fresh and dried cranberry, and circulation promoting fresh ginger glaze. The beautiful "cranberry" colored glaze is then topped with fresh green scallions.
WASABI MASHED SWEET POTATO WITH MISO WALNUT CHUTNEY
Beta carotene rich brilliant orange sweet potatoes are laced with good for the lungs bright green wasabi Japanese horse radish, and a chutney of omega rich essential fatty acid roasted walnuts, fresh and pungent circulation promoting ginger root, brown rice syrup, barley miso, and a garnish of fresh green chives, melding an amazing sweet, spicy, and salty blend of organ and health enhancing flavors.
ROASTED BRUSSELS SPROUT AND CHESTNUT VEGETABLE MEDLEY
Delicious Brussels sprouts, are roasted with deeply cleansing and astringent juicy fresh daikon, pancreas healthy sweet fresh chestnuts, rooted and strengthening rutabega, pungent turnips, and beta carotene rich fresh orange carrots, to form this colorful and flavorful roasted vegetable medley.
APPLE AND CRANBERRY PECAN CRISP
The sweetness of crisp fall apples is jeweled with the tangy tartness of deeply red dried cranberries baked in a orange, kuzu, and vanilla sauce, and topped with a brown rice syrup caramelized pecan, almond and rolled oat "crispy" crust.
VIRTUALLY ALL INGREDIENTS ARE ORGANIC

CLICK HERE FOR MORE FALL SAMPLE MENUS