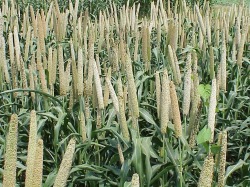 FALL SAMPLE MENU

---
CHICKPEA AND SWEET VEGETABLE MISO SOUP
Millet is an alkalizing grain that is good for the pancreas. Chickpeas, while especially good for balancing the heart, also provide a creamy smooth base for this soup. They are cooked together with mineral rich kombu sea vegetable, and the sweet and pancreas relaxing vegetables: carrots, kabocha squash, yellow onion, and parsnip, along with naturally diuretic celery, also good for the pancreas wakame sea vegetable, shiitake mushrooms, digestion promoting sweet yellow miso, and a garnish of bright green chives and iron rich deep purple dulse sea vegetable. Yum!
THE WHOLLY MACRO NORI ROLL
A nori roll unlike any other! We combine medium grain brown rice with sweet brown rice, healthy intestinal flora-digestion promoting pickled cucumbers, calcium and mineral rich leafy green kale and collard greens, and beta-carotene rich bright orange julienne carrots, and roll it all up in a sheet of iron rich, blood cleansing nori sea vegetable that is sprinkled full of roasted brown and black sesame seeds, and sealed with umeboshi plum. Yum!
SCRAMBLED TOFU
Given a choice, I can't see why anyone would choose high cholesterol eggs over this healthy version of the classic "scrambled eggs", unless they just simply don't know any better, which is a big part of why we do what we do here at Wholly Macro, educate people in healthier lifestyle and diet choices. This dish uses low cholesterol, low fat, high protein tofu, cooked in a scrambled egg texture, with fresh green peas, yellow onion, fresh yellow corn kernels, immune system boosting shiitake mushrooms, cremini mushrooms, yellow miso, and high in calcium sesame tahini. Garnished with a smattering of fresh green scallions.
MILLET WITH BLACK BEAN SAUCE
Relaxing and alkalizing whole grain millet is spiked with fresh yellow corn, and formed into polenta like cakes, then smothered in an iron rich sauce of black beans cooked with flavor enhancing and mineral rich kombu sea vegetable mixed with kabocha squash, blood strengthening fresh burdock root, naturally sweet yellow onions, fresh ginger, and chlorophyll rich fresh green chives.
GINGER ALMOND ARAME COLE SLAW
A lovely blend of textures, flavors, and colors, and healthy too! Barely blanched gently green cabbage, deeply colored red cabbage, beta carotene rich orange carrots, bright green snow pea slivers, crispy naturally diuretic celery, and deep black iron and mineral rich arame sea vegetable, are mixed in a tofu, lemon, mustard, umeboshi plum, and toasted sesame oil "tofu mayonnaise", then tossed with crisp and flavorful pungent pieces of fresh ginger, and crunchy slivers of calcium rich almonds.
CRISPY CHEWY DULSE AND BROWN RICE TREATS
This dessert packs a powerful little secret, iron rich dulse sea vegetable flakes, perfectly disguised in a crispy brown rice, whole almond, almond butter, kidney healthy dried cranberry, trace mineral rich roasted pumpkin seed, grain sweetened-dairy free carob chips, and brown rice syrup and barley malt sweetened flour-less and non-baked really healthy, and really satisfying dessert.
VIRTUALLY ALL INGREDIENTS ARE ORGANIC


CLICK HERE FOR MORE FALL SAMPLE MENUS