OATMEAL

CRÈME SANDWICHES WITH ALMOND CREME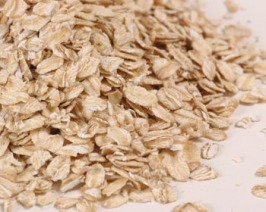 These beautiful to look at and delicious to eat "sandwiches" are both hearty and nutritious! The rolled oats provide balanced and mineral rich grains, while the nuts provide omega three rich energy that is powerful enough to grow an entire tree!! They are sweetened with complex in carbohydrate brown rice syrup, and dark and full bodied molasses like barley malt. The delicious and creamy almond whip crème filling is just full of calcium and low fat protein, so indulge yourself, and enjoy!!!
---
OATMEAL SANDWICHES
3 cups rolled oats
2 1/2 cups whole wheat pastry flour
1/2 teaspoon sea salt
2 teaspoons baking powder
1/4 cup chopped pecans and/or walnuts
1 teaspoon cinnamon
3/4 cup corn oil
1 cup brown rice syrup
½ cup barley malt
3/4 cups raisins
1/2 cup water
2 tablespoons brown rice vinegar
2 tablespoons vanilla
1/2 cup non-dairy grain sweetened carob chips ~
optional

Combine oats, flour, salt, and baking powder in bowl.
Stir in nuts, raisins, cinnamon, and carob chips.
Combine remaining liquid ingredients in separate bowl.
Add to dry ingredients and mix well.
Lightly press mixture into oiled 9 x 13 inch baking pan, and bake at 350 degrees for 30 minutes or until they become light golden brown in color.

When cool, cut into squares, layering tofu whip crème between two squares.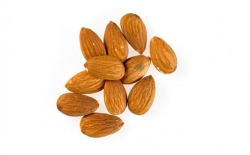 ALMOND WHIP CRÈME
2 pounds silk tofu
16 ounces blanched almond slivers
1 cup brown rice syrup
¼ cup maple syrup
1 tablespoon vanilla extract
½ tablespoon almond extract
½ teaspoon sea salt
soy or rice milk as needed to thin creme


In a dry food processor, blend almond slivers until powdered. Do not overblend into a nut "butter".
Add remaining ingredients, and blend until smooth. Add soy / rice milk only if needed to thin mixture to creamy consistency.