Shiatsu Massage and Private Yoga
(gentle stretching) Instruction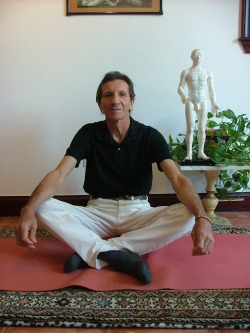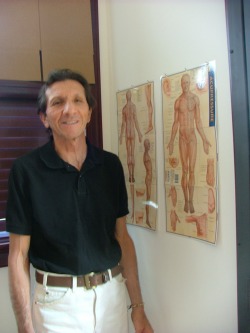 Shiatsu is a massage/body work technique that focuses on the meridian of the body that correspond to the major organs of the body. Using gentle pressure applied to these meridians, Shiatsu is able to relieve stiffness and pain, relax tightness, and release stagnation and blocked energy flow. It's an excellent compliment to dietary and lifestyle changes as well as an excellent tool for diagnosis of "problem" areas.
We offer 1-1/2 hour or longer treatments in our lovely healing and chemical free yoga / massage room, or at any location of your choice.
As part of the Shiatsu or gentle yoga session we offer instruction on the uses of
The SpineAligner*
self massage tool. The SpineAligner strengthens and relaxes the muscles along the spine, legs, feet, buttocks, and neck, keeping the spine straight, supple, and releasing and relieving tension throughout the entire body. The SpineAligner compliments the same meridians that are addressed during a shiatsu massage, and is an excellent tool for home use in between shiatsu sessions
See our
FAQ's
page for additional information.
---
A typical Shiatsu session runs 1 -1/2 2 hours for $150.00.
Longer or shorter sessions are available at a rate of $50.00 per hour.
If you would like for us to travel to your location,
travel time is added and is prorated.

Credit Cards Accepted