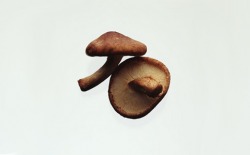 FALL SAMPLE MENU

---
WHITE BEAN AND ESCAROLE MISO SOUP

White beans are cooked with kombu sea vegetable, pancreas healthy sweet yellow onions, crisp green celery, gentle yet mineral rich wakame sea vegetable, powerfully cleansing shiitake mushrooms, live enzyme rich yellow miso, fine dices of carrot, bitter green good for the liver escarole, and chlorophyll rich fresh parsley, to create a hearty and healthy miso soup.
BROWN RICE AND MILLET WITH SEITAN AND SHIITAKES
Perfectly energetically balanced medium grain brown rice, is cooked with pancreatic supportive and alkalizing whole grain millet, infused with mineral rich kombu sea vegetable, then tossed with lightly sautéed protein rich seitan, and immune system strengthening uniquely flavorful shiitake mushrooms, and garnished with fresh green liver cleansing scallions.
FILLO PASTRY PUFFS WITH CRANBERRY AND ONION TAPENADE
An interesting and wonderful blend of sweet and tart, this dish combines the good for the stomach and pancreas, naturally sweet flavor of caramelized yellow onions and leek, with the kidney supportive subtly tart ambience of dried cranberries, in a protein rich base of good for the liver and kidneys split peas cooked with kombu sea vegetable for digestibility, all wrapped in wheat germ and rosemary layered cooked to crisp perfection, spelt fillo pastry. Please heat in a dry frying pan or oven to crisp them up before serving.
BOWTIE PASTA PORTABELLO
Liver healthy whole grain spelt bowtie noodles are tossed with juicy portabello mushrooms, uniquely flavorful shiitake mushrooms, cremini mushrooms, naturally fermented and enzyme rich black olives, lots of chlorophyll rich fresh basil and parsley, vitalizing pine nuts, and organic capers, for a perfect, warm or cool, light and flavorful anytime pasta dish.
ARUGULA ~ RADICCHIO FIELD OF GREENS
Healthy beyond your wildest dreams, a dark green calcium and mineral rich leafy blend of green cabbage, kale, and collard greens, highlighted with vibrantly purple iron rich radicchio, bitter green liver healthy arugula, and slivers of beta carotene rich orange carrots, flavored with alkalizing and digestion promoting umeboshi plum, and circulation promoting fresh ginger root.
APPLE COBBLER

A magnificent palette of crisp and juicy apples, fresh orange zest, alkalizing and intestine/digestion strengthening kuzu root thickener, and brown rice syrup, topped with a mixture of rolled oats, vitamin E rich sunflower seeds, calcium rich almonds, omega three fatty acid rich walnuts, and a hint of cinnamon and vanilla.
VIRTUALLY ALL INGREDIENTS ARE ORGANIC

CLICK HERE FOR MORE FALL SAMPLE MENUS