Increase Your Good Energy With Good Food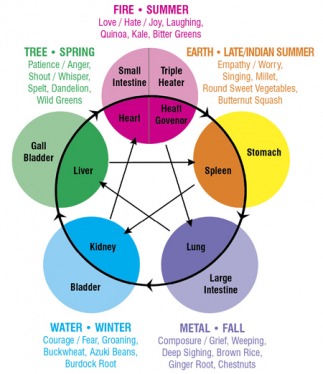 The heat and humidity of summer is merging with the slightly cooler and dryer air of Fall, finally, here in Florida.

Down here in South Florida this is so very subtle, yet it does exist. So this seasons food should be full of remnants of summer: lighter and cooling foods such as fresh corn and brown basmati rice, integrated with slightly richer, more warming, and decidedly fall like foods such as spaghetti squash, baked ziti, and praline pecans. All balanced by the wonderful field of greens dishes which are full of the gentle and rejuvenating super food / liver cleansing quality of leafy greens. And who among us does not need to clean their livers??

Food is energy pure and simple. In fact, the purer and simpler the food, the better it is able to conduct energy. We can either align with the energy flowing around and through us or we can resist or block that flow of energy.

It is all about aligning with the energy. Resisting the natural and abundant flow of energy lowers our vibration, causes us discomfort, and leads to struggle.

Aligning with the free flow of energy we feel peaceful and joyful. We also become open to our inner guidance (intuition) when we are in a state of free flowing energy. We can only tap into inner guidance when we are in this desired state of inner calmness. Inner guidance is always available. It is always there. But when we block it, or block ourselves off from it, we cannot abide in peace and universal abundance.

While there are many ways that we become blocked from the natural flow of energy abundantly free flowing throughout the universe and throughout our bodies (via our meridians), food can be a main cause. When we eat food that is not alive, that is not vibrating with energy and life, that is full of un-natural chemicals and additives, and that by it's very nature creates clogged arteries, digestive problems, and an overabundance of simple sugar in our blood stream, etc., we are severely blocking the energy flow within our bodies, and from the universe into our bodies.

The food we prepare here at Wholly Macro is NONE of the above! The many healing foods that we use clean the arteries (shiitake mushrooms) and organs (spelt, kale, collard greens), aid in digestion and alkalize the body (umeboshi plum, kuzu), and gently relax the overworked pancreas by providing natural sweetness (yellow onion, kabocha squash).

Please choose to interact with energy in a positive way by choosing to follow a healthy diet and lifestyle.

We thank-you from the bottom of our healthy hearts, as always.

Gayle and Jaime.

---