Naturally Sweet Foods Heal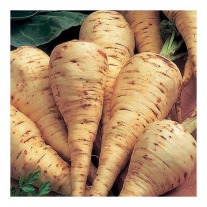 Am tearing myself away from watching the unfortunate news of the earthquake and tsunami to send out our weekly newsletter and menu, while at the same time feeling fortunate and grateful to be out of the bulls eye on this latest weather event.
I always tell people to be grateful for each day, no matter how uneventful it is. There is a lot of comfort in quiet routine days. And they are nice and low on the Richter scale for stress.
Following a healthy and simple basic routine each day, one that incorporates some form of exercise appropriate for your own bodies capabilities, and eating as healthy a diet as possible each and every day of your life, is your best insurance to be strong, both mentally and physically, with good reserves, in order to face the known and unknown stresses that life brings our way.
For me, aside from the property damage and all that that involves, losing the simple pleasure of getting up each day in a clean environment, being able to do my various forms of physical and mental exercise such as yoga, tai chi, and breathing and meditation, cooking super healthy food and eating it in a quiet and nurturing environment, and taking a shower each day complete with a full body scrub to stimulate circulation on the surface of my skin and in the organs beneath, those are the things I would miss most in the wake of a natural disaster.
How can we even consider losing one day of our precious time on this planet doing anything other than the very best for our bodies? After all, they are the vehicles that carry us through life's pleasures and tribulations. Let's all do our very best for ourselves each day and count our blessings that we are able to, relatively undisturbed.
This week's Wholly Macro Delivery Menu features many healthy dishes (as always), and a few star items, such as the Cream Of Parsnip Pie.
I would like to clarify the difference between simple unprocessed sugar used in highly concentrated amounts, and natural grain and vegetable based sugars used in moderate amounts.
Simple sugar is devastating to the body. Simple sugar goes by the name of sugar, cane sugar, organic cane sugar, organic cane syrup, corn syrup, etc. It is found in almost all packaged foods, even those purchased at the "Health Food Store".
Some of the adverse effects of simple sugar are:
1. Sugar can suppress your immune system and impair your defenses against infectious disease.
2. Sugar upsets the mineral relationships in your body: causes chromium and copper deficiencies and interferes with absorption of calcium and magnesium.
3. Sugar can cause can cause a rapid rise of adrenaline, hyperactivity, anxiety, difficulty concentrating, and crankiness in children.
4. Sugar can produce a significant rise in total cholesterol, triglycerides and bad cholesterol and a decrease in good cholesterol.
5. Sugar causes a loss of tissue elasticity and function.
6. Sugar feeds cancer cells and has been connected with the development of cancer of the breast, ovaries, prostate, rectum, pancreas, biliary tract, lung, gallbladder and stomach.
7. Sugar can increase fasting levels of glucose and can cause reactive hypoglycemia.
8. Sugar can weaken eyesight.
9. Sugar can cause many problems with the gastrointestinal tract including: an acidic digestive tract, indigestion, malabsorption in patients with functional bowel disease, increased risk of Crohn's disease, and ulcerative colitis.
10.
Sugar can cause premature aging.
The above partial list of sugars adverse effects refers to the use of simple sugar ONLY. Because obviously our body desires the sweet taste, as it should. In Oriental Medicine the sweet taste is associated with the stomach and the pancreas. Simple sugar harms these organs, as indicated above. Natural sweeteners, derived from grain and vegetable sugars, or the actual grains and sweet vegetables themselves, AKA complex carbohydrates, relax these organs which allows them to function with ease, nourishing and healing them on a deep level.
These natural and complex sugars are found in all whole grains. Brown rice syrup is a wonderful natural sweetener made from brown rice. It breaks down slowly in the body and does not stress the pancreas the way simple sugar does.
And interestingly enough, many vegetables contain deliciously sweet healing natural essences as well. Think carrot juice.
We use these naturally sweet grains and vegetables in many of our dishes not only because they taste so delicious and contain multitudes of healing vitamins, minerals, fiber, and phyto-nutrients, but also because they have the ability to heal the organs of our body that are tight, inflexible, and stressed by the impact of high levels of simple sugars over the course of the years. Hardened inflexible organs can't do their jobs well and lead to premature aging and multitudes of other problems, manifesting as illness and disease.
So something like Cream Of Parsnip Pie (and all of our desserts), made entirely of natural grains and sweet vegetables in this week's case, are more a nutrient dense nourishing food, than a dessert, and should be thought of as such.
If you eat right, and understand the energetics and healing qualities of food, you can drop the mind set that "desserts are unhealthy", or "I have to somehow abstain from all sweets", or "food is my enemy", and start enjoying the healthy delicious foods Mother Nature provides for us.
BTW, the Sicilian Sweet Potato Salad is also full of naturally sweet, powerfully healing vegetables as well.
Today I wrote about Naturally Sweet Healing Foods (and managed to write a semi-novel). So you can understand why I haven't even addressed the many other healing foods contained in this week's menu such as kidney healthy beans, mineral rich kombu sea vegetable- the absolute best natural detoxifier around, and probiotic rich miso and black olives to name just a few.
We trust you can find dishes to your liking!
And while our hearts go out to the many experiencing stress and devastation today, let us be grateful for all that we have, most of all, let us be grateful for our ability to feed our bodies well and to sustain our health.
Gayle and Jaime
---