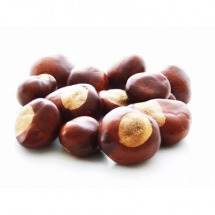 WINTER SAMPLE MENU

---
CHESTNUT AND SQUASH MISO SOUP WITH CHIPOTLE CRÈME

A luscious, sweet and creamy, good for the spleen/pancreas, blend of dried chestnuts, butternut squash, carrots, and yellow onions, pureed into a rich, high enzyme yellow miso broth with calcium rich sesame tahini, mineral rich wakame sea vegetable, deeply cleansing shiitake mushrooms, and a garnish of chipotle pepper spiced tofu "sour crème", and chives. Can be served warm or cool for a delicious and nutritious treat!
BROWN RICE AND FRENCH INDIGO LENTILS
Gorgeous deep blue green mineral rich French indigo lentils, are cooked with kombu sea vegetable to enhance their mineral quality and aid in digestion, tossed with energizing and balanced invaluable medium grain brown rice, then decorated with tiny dices of beta carotene and anti oxidant rich bright orange carrots, omega three and trace mineral rich flavorfully roasted pumpkin seeds, and red blood cell building highly oxygenated chlorophyll rich fresh green parsley.
SEITAN STUFFED CABBAGE
Sweet and succulent leaves of balanced and mineral rich green cabbage, are wrapped around a millet and kombu sea vegetable stuffing, made with low fat and cholesterol "seitan" pure wheat protein, sauteed yellow onions and ginger, good for the spleen/pancreas tangy sweet currants, naturally diuretic crispy slices of celery, high in chlorophyll red blood cell building fresh parsley, powerfully vitalizing roasted pine nuts, and a subtle hint of fresh rosemary.
MINT AND SCALLION SOBA NOODLES AND SEA VEGETABLES
Spelt soba noodles, and high mineral sea vegetables - wakame, nori, arame, dulse, agar agar, and kombu, are tossed with healthy and flavorful strands of shiitake mushrooms, ginger, scallion, and fresh mint, and served with a tangy dressing of brown rice vinegar, toasted sesame oil, brown rice syrup and sesame seeds, to create this healthy and colorful dish.
MEDITERRANEAN CHICK PEA SALAD
Heart healthy chick peas, cooked with kombu sea vegetable, to aid in their digestion and enhance their mineral quality, are combined with live enzyme rich pickled cucumber, naturally sweet and good for the pancreas red onions, cleansing and naturally diuretic red radish, and stabilizing and mineral rich cauliflower, to create a fresh, healthy, and flavorful crunch. Finished with a dressing of tangy and liver cleansing fresh lemon zest, fresh dill, and calcium rich tahini.
COCONUT ALMOND COUSCOUS CAKE
Light and fluffy french yellow couscous, is mixed with calcium rich ground almonds and healthy heart healthy rich grated coconut, to form a light, delicious, flourless, and non-baked cake, iced with a tofu, tahini, almond, coconut, brown rice syrup, vanilla, and lemon zest rich and creamy "icing", garnished with toasted coconut.
VIRTUALLY ALL INGREDIENTS ARE ORGANIC
CLICK HERE FOR SPRING SAMPLE MENUS