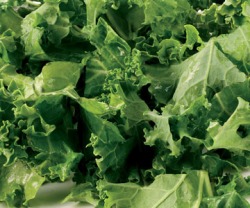 ---
SHIITAKE MUSHROOM BARLEY MISO SOUP
A rich and creamy blend of high fiber whole grain barley and pearled barley cooked with mineral rich and digestive kombu sea vegetable, the unique and interesting in flavor, medicinal shiitake mushroom, along with the more traditional cremini mushroom, and sweetly blanched carrot, celery, yellow onion, and parsnip dices, in an enzyme rich, warming and strengthening barley miso, ginger, and wakame sea vegetable base, garnished with a sprinkle of fresh green chives.
BROWN RICE AND HATO MUGI

RISOTTO
Ah, the calming and balancing whole grain dish! Strengthening medium grain brown rice is slowly cooked with skin beautifying and blood cleansing hato mugi wild barley, which lends itself perfectly to the formation of a sweet and creamy risotto made with kombu sea vegetable, sweet and enzyme rich yellow miso, mirin, a naturally fermented brown rice cooking "sherry", pungent and flavorful organic capers, slices of cremini mushrooms to add richness, flavor, and creaminess, slices of shiitake mushroom to impart their unique flavor and immune strengthening health giving properties, and a sliced green scallion garnish.
TOFU KALE LASAGNE
Whole grain brown rice lasagne noodles are layered with an aromatic blend of tofu, yellow miso, tahini, oregano, rosemary, basil, and olive oil, and a fresh green calcium and mineral rich blend of kale, red and green cabbage, and escarole, smothered in a beta carotene rich orange marinara sauce of yellow onion, carrot, and kabocha squash, topped with rice milk "mozzerella cheese" and brown rice mochi. Garnished with chlorophyll rich bright green parsley.
POLENTA MARINARA
Freshly ground dried organic corn creates this firm yet creamy polenta, that is spiked with fresh kernels of corn, and zucchini, then topped with a lovely orange pancreas nourishing, naturally sweet marinara sauce of carrots, butternut squash, and yellow onions, garnished with chlorophyll rich fresh green parsley.
MEDITERRANEAN THREE BEAN SALAD

Heart healthy chick peas, deeply rich red kidney beans, and French cut fresh green beans, are cooked with kombu sea vegetable, to aid in their digestion and enhance their mineral quality, then combined with enzyme rich pickled cucumber, red onions, and radish, to create a fresh and flavorful crunch. Finished with a burst of liver cleansing tangy lemon zest, alkalizing umeboshi plum, olive oil, and chlorophyll rich fresh green parsley.
LEMONGRASS MOUSSE CAKE
Refreshing, creamy rich, and good for the liver generous dollops of lemongrass scented tofu and amasake mousse, are layered between a whole wheat pastry flour and brown rice syrup sweetened cake, topped with caramelized slivers of toasted almonds.
VIRTUALLY ALL INGREDIENTS ARE ORGANIC

CLICK HERE FOR MORE SPRING SAMPLE MENUS